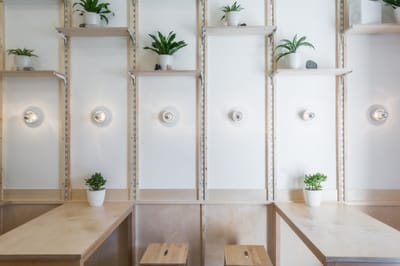 PAPRIKA Mediterranean Kitchen & Bar opened in July 2017. A small & cosy bistro welcomes its customers with 10 sitting places in Vinohrady, Prague.
Food lovers keep on visiting our beloved Paprika in order to enjoy the taste of fresh & authentic Israeli cousine, as we know it from our families in Israel.
Besides cooking, our signature meals such as Hummus, Falafel, Sabich, Shawaram &
Shakshuka are fresh every day, we also make our own Home Pita Bread, Laffa Bread and Jerusalem Bagels.
We strive to provide the highest level of service to our customers and are responsive to all recommendations and reviews that help us to grow. Please feel free to
Contact and write us
.
Our
menu
includes meat, vegetarian and vegan options. We love to see people of many different backgrounds sharing their dining experience at the same table. Visit our gallery by
clicking here
. Besides dining in and take away options, Paprika also offers catering services for events and can deliver your favourite food to your doorstep.
In Paprika Kitchen we use only high quality ingredients, most of them we import from Israel. If you would like to buy our Tahini or Spices for your personal use, please follow up our
Online Shop
.
Location in Prague
Rumunska 16
, Prague 2
dukelských hrdinů 48
, Prague 7
nusleska 29
, Prague 4
We'd love to see you between our
guests, here you can Book your table.
Prague 2
Prague 4
Prague 7

With love,
PAPRIKA Team